Spray Foam Insulation & Roof Protection in Wheelersburg
For the best spray foam insulation services in Kentucky, West Virginia and Ohio, no one can top Reed's Spray Foam Insulation. Our crews have installed top-tier insulation for attics, basements and crawl spaces to residential and commercial customers in Wheelersburg for the past two decades.
Whether you need open-cell spray foam, closed-cell spray foam, injection insulation services or something else, our insulation experts are the most knowledgeable and the best-equipped in the business. We also install special coatings to protect & waterproof your roof.
When you deal with the proven professionals from Reed's Spray Foam Insulation, we have the products and expertise to exceed your expectations. Our goal for our customers and ourselves is a simple one: Conserve energy, protect the environment, and reap the benefits!
Air Sealing & Attic Insulation by Reed's Spray Foam Insulation in Wheelersburg
Although the phrase "spray foam insulation" is part of our name, we do a lot more than that at Reed's Spray Foam Insulation. Our certified crews offer a wide variety of services for customers in Wheelersburg that include:
Schedule a FREE Estimate
Call Now 844-723-9296 or fill out the box below:
---
Rely on Reed's Spray Foam Insulation for Your Insulation Needs in Wheelersburg
When you need to add insulation or roof protection to your home or office, you need to get in touch with Reed's Spray Foam Insulation. We have been the go-to source for customers seeking to insulate their attics, crawl spaces and basements for the past 20 years in Kentucky, Ohio, and West Virginia. We offer spray foam and injection foam. We also handle commercial roofing and roof protection services. To learn more about our products and services in Wheelersburg, contact us online or give us a call at 844-723-9296.
September 13, 2021 | Wheelersburg, OH
Our crews applied 2 inches of closed cell foam on the walls and roof deck of this building. Closed cell foam provides superior insulation to prevent air leaks and make the building more comfortable, and closed cell foam is a class 2 vapor barrier, which will help prevent moisture from entering the building as well.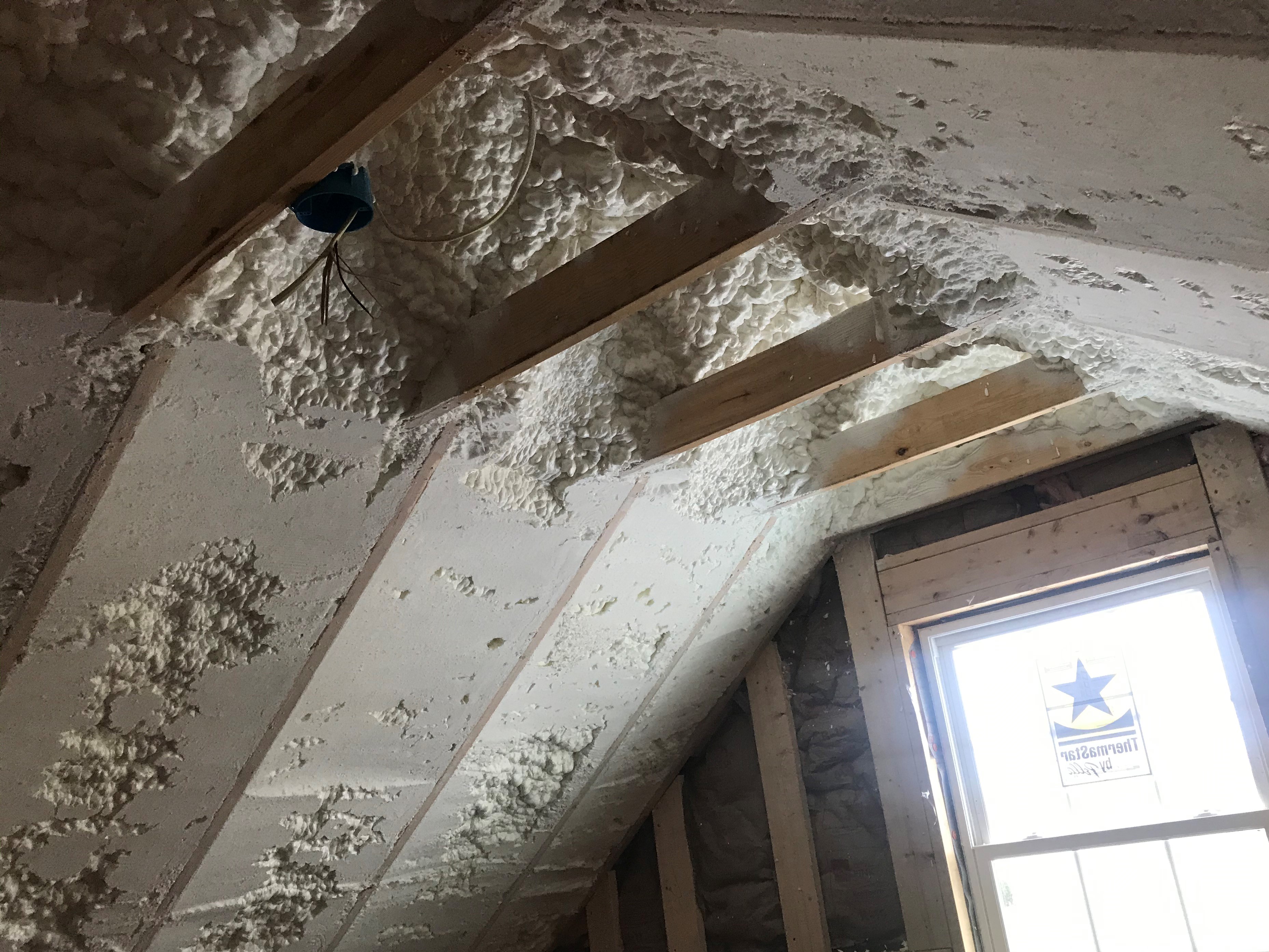 February 04, 2020 | Wheelersburg, OH
Our team was able to provide the home with our spray foam insulation service. This better protected the area from cold drafts and ensured a more warm and comfortable living environment!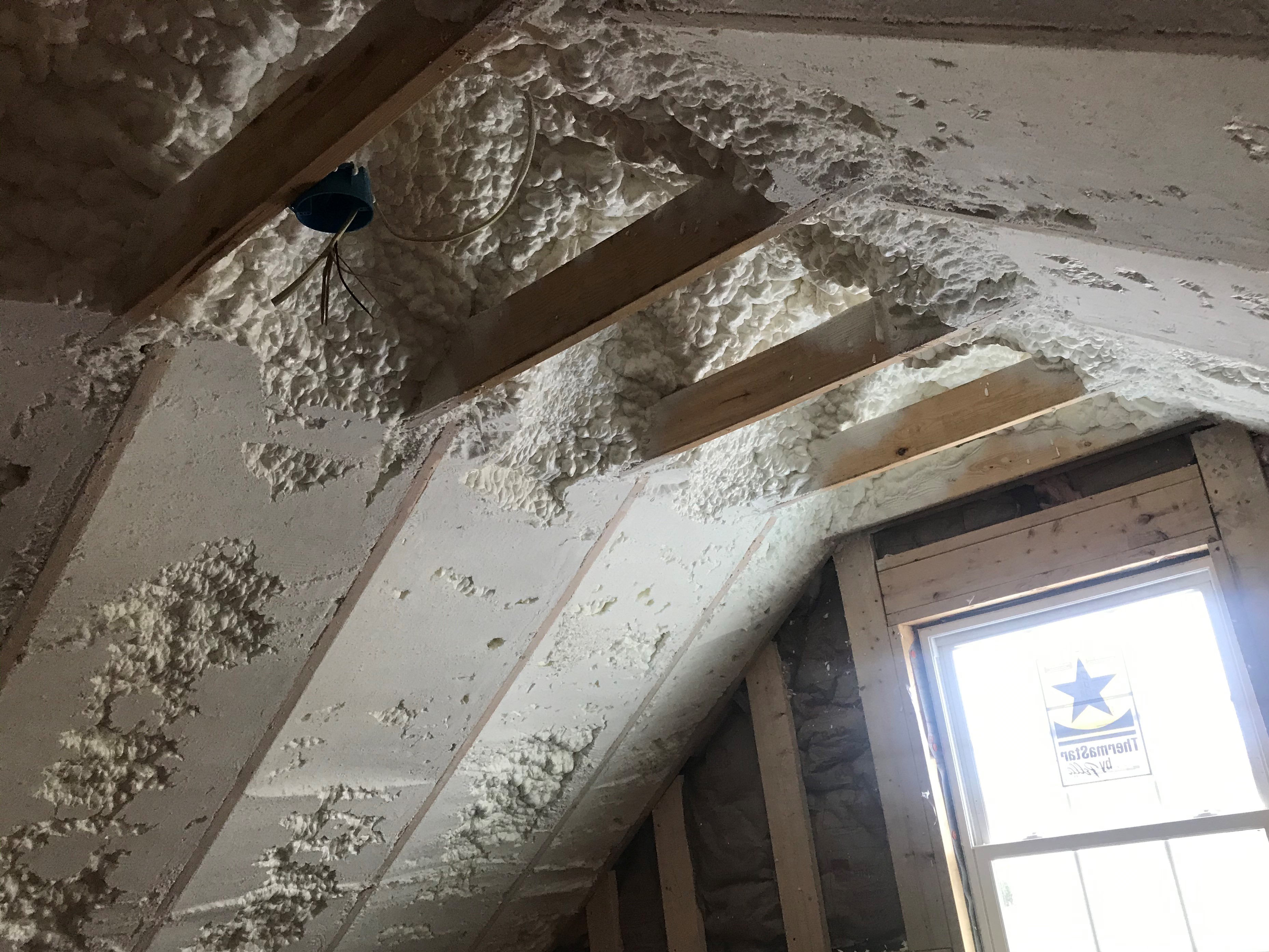 February 04, 2020 | Wheelersburg, OH
A home owner in Wheelersburg, Ohio reached out to Reed's Sprayfoam Insulation regarding a need for better home insulation. The drafty home had an attic that allowed cold air to flow about the area, causing high energy bills. The roof deck was insulated with 6" of open cell foam insulation while the gable end walls were insulated with 4" of open cell insulation.