About Reed's Sprayfoam Insulation
Reed's Sprayfoam Insulation specializes in spray foam and injection foam insulation to keep your home comfortable and energy efficient year round. We are also the area's certified applicator of Icynene.
We provide quality insulation and roof coatings to residential and commercial properties in both new and existing structures. Injection foam and spray foam insulation can be easily applied to small spaces or large areas as they expand into place, filling every crack. Soon after installing or upgrading your insulation, you should notice drastic energy savings, because your heating and cooling system will not have to work as hard to keep your home at the desired temperature.
As a member of the Dr. Energy Saver network, our team has been trained to identify energy problems and provide custom energy-saving solutions and maximum cost-saving results. Reed's Sprayfoam Insulation is Kentucky, West Virginia and Ohio's trusted, experienced contractor and is well-equipped to handle all of your home insulation needs! We know how daunting any home improvement project can be – that's why our friendly, knowledgeable technicians will be there to answer any questions you might have along the way.
Affiliations & Accreditations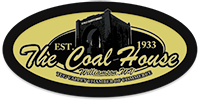 Customer Review
By Samantha W.
Frankford, WV

By Tom And Barbara T.
Reedy, WV

"You did our attic with the spray foam and we immediately thought of your company to call for the barn roof painting job."
About the Owner
Tim Reed, President
Over 30 years ago, in an effort to provide a better living for his family, Tim started painting houses for people in the Eastern Kentucky area. That side job turned into a well-established and successful business that has worked in thousands of homes in the area over the past 3 decades. Since starting his own contracting business, Tim and his wife Susie have also opened their own retail store, where they specialize in home décor and gifts. As Tim worked closely with homeowners and other contractors throughout the years, he saw a growing demand for energy efficient solutions in both residential and commercial markets. So, he expanded his contracting business to include spray foam insulation.
Over the last four years, the business has continued to grow, and we are now partnering with Dr. Energy Saver to provide multiple home energy solutions to Kentucky, West Virginia and Ohio. Tim's work ethic and drive have led him to becoming a trusted, respected, well-known, and successful businessman. Tim's faith and family are his two main priorities. He is a proud grandparent of 3 who enjoys traveling and is an avid fan of the Cincinnati Reds and Bengals as well as UK Wildcat Basketball!
Our Mission
At Reed's Sprayfoam Insulation, a Dr. Energy Saver Company, our trained and experienced professionals will provide you with uniquely customized, quality home solutions with one goal in mind - to create a healthier, more comfortable, energy efficient structure. Our company is rooted in faith, family, and integrity and will exceed your expectations, as we are committed to excellence with every job. Remember - sprayfoam is our middle name!
Our Affiliations
In order to provide the best services possible, Reed's Sprayfoam Insulation maintains a number of partnerships with organizations that support our goals. Along with our Dr. Energy Saver membership, we are partners with the AEP GripSmart Program, which focuses on introducing advanced technology to lower energy usage and utility costs. We are affiliated with the Mountain Association for Community Economic Development (MACED) to help residents of the area realize the affordability of energy savings and green initiatives. Finally, we are a part of our Chamber of Commerce to interact with other local businesses and further our cause.
We are proud of the work we do and the companies that help us do it. And we look forward to welcoming new partners in our quest for energy efficiency!