Spray Foam Insulation & Roof Protection in Lexington
For the best spray foam insulation services in Kentucky, West Virginia and Ohio, no one can top Reed's Spray Foam Insulation. Our crews have installed top-tier insulation for attics, basements and crawl spaces to residential and commercial customers in Lexington for the past two decades.
Whether you need open-cell spray foam, closed-cell spray foam, injection insulation services or something else, our insulation experts are the most knowledgeable and the best-equipped in the business. We also install special coatings to protect & waterproof your roof.
When you deal with the proven professionals from Reed's Spray Foam Insulation, we have the products and expertise to exceed your expectations. Our goal for our customers and ourselves is a simple one: Conserve energy, protect the environment, and reap the benefits!
Air Sealing & Attic Insulation by Reed's Spray Foam Insulation in Lexington
Although the phrase "spray foam insulation" is part of our name, we do a lot more than that at Reed's Spray Foam Insulation. Our certified crews offer a wide variety of services for customers in Lexington that include:
Schedule a FREE Estimate
Call Now 844-723-9296 or fill out the box below:
---
Rely on Reed's Spray Foam Insulation for Your Insulation Needs in Lexington
When you need to add insulation or roof protection to your home or office, you need to get in touch with Reed's Spray Foam Insulation. We have been the go-to source for customers seeking to insulate their attics, crawl spaces and basements for the past 20 years in Kentucky, Ohio, and West Virginia. We offer spray foam and injection foam. We also handle commercial roofing and roof protection services. To learn more about our products and services in Lexington, contact us online or give us a call at 844-723-9296.
Customer Reviews from Lexington ( 4.98 out of 36 reviews )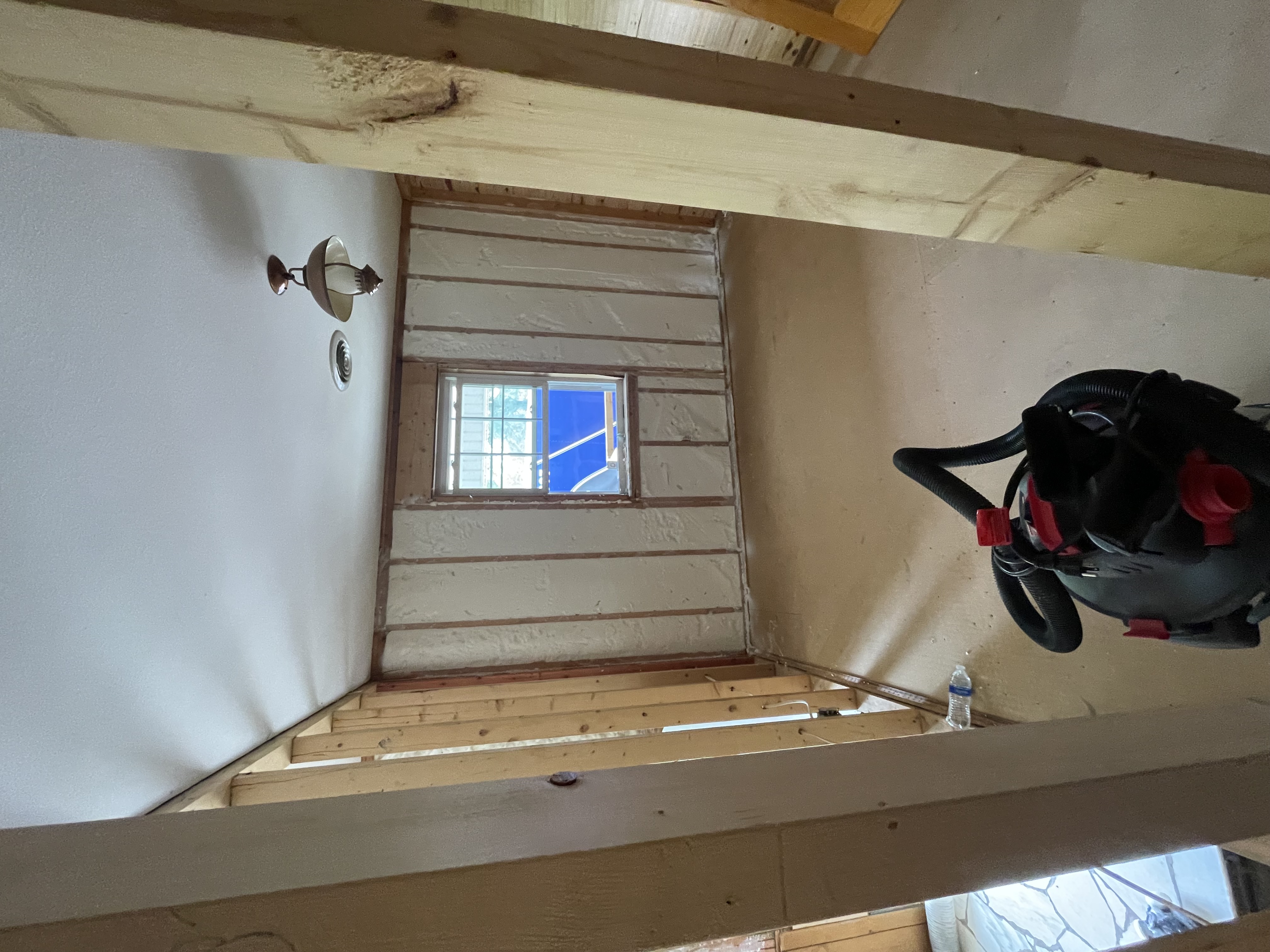 July 14, 2022 | Lexington, KY
We installed 4 nominal inches of open cell spray foam into the wall cavities and then shaved the excess foam to make it flush with the studs and ready for dry wall to be hung.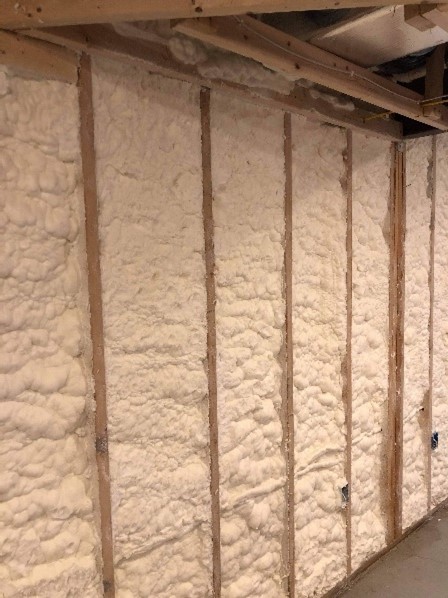 July 30, 2021 | Lexington, KY
Our crews insulated the wall cavities with spray foam insulation to provide a complete air seal as well as meet the customer's targeted R- Value.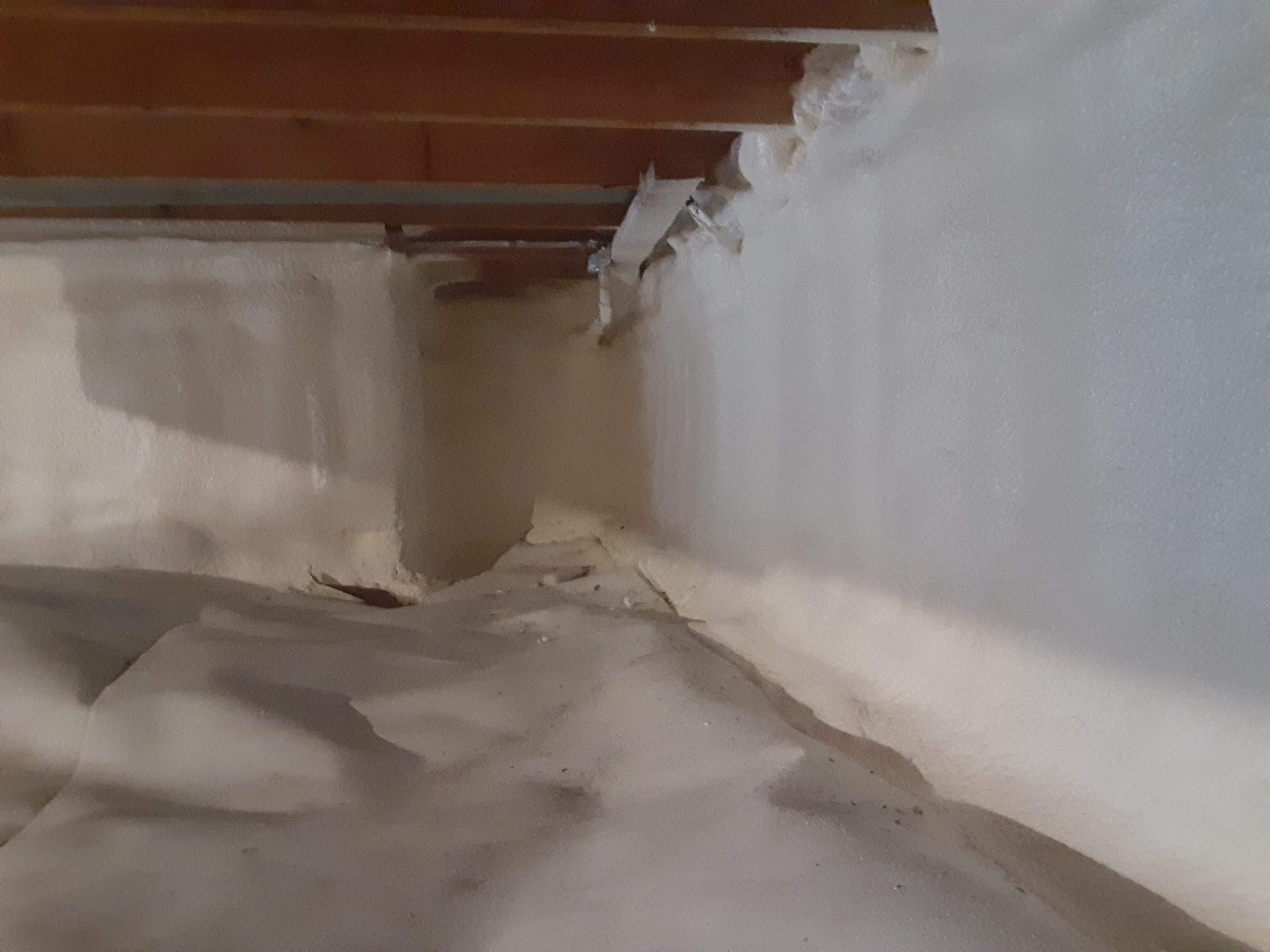 March 01, 2022 | Lexington, KY
After the inspection, we advised the customer to have a crawlspace encapsulation system installed. We installed a heavy-duty liner over the ground in the crawlspace, wrapped the pillars, and sealed around the perimeter walls with closed cell foam insulation. This brings the crawlspace area into the thermal envelope of the home, helping ensure that moisture stays out and that this area is clean, healthy, and a more comfortable temperature year-round.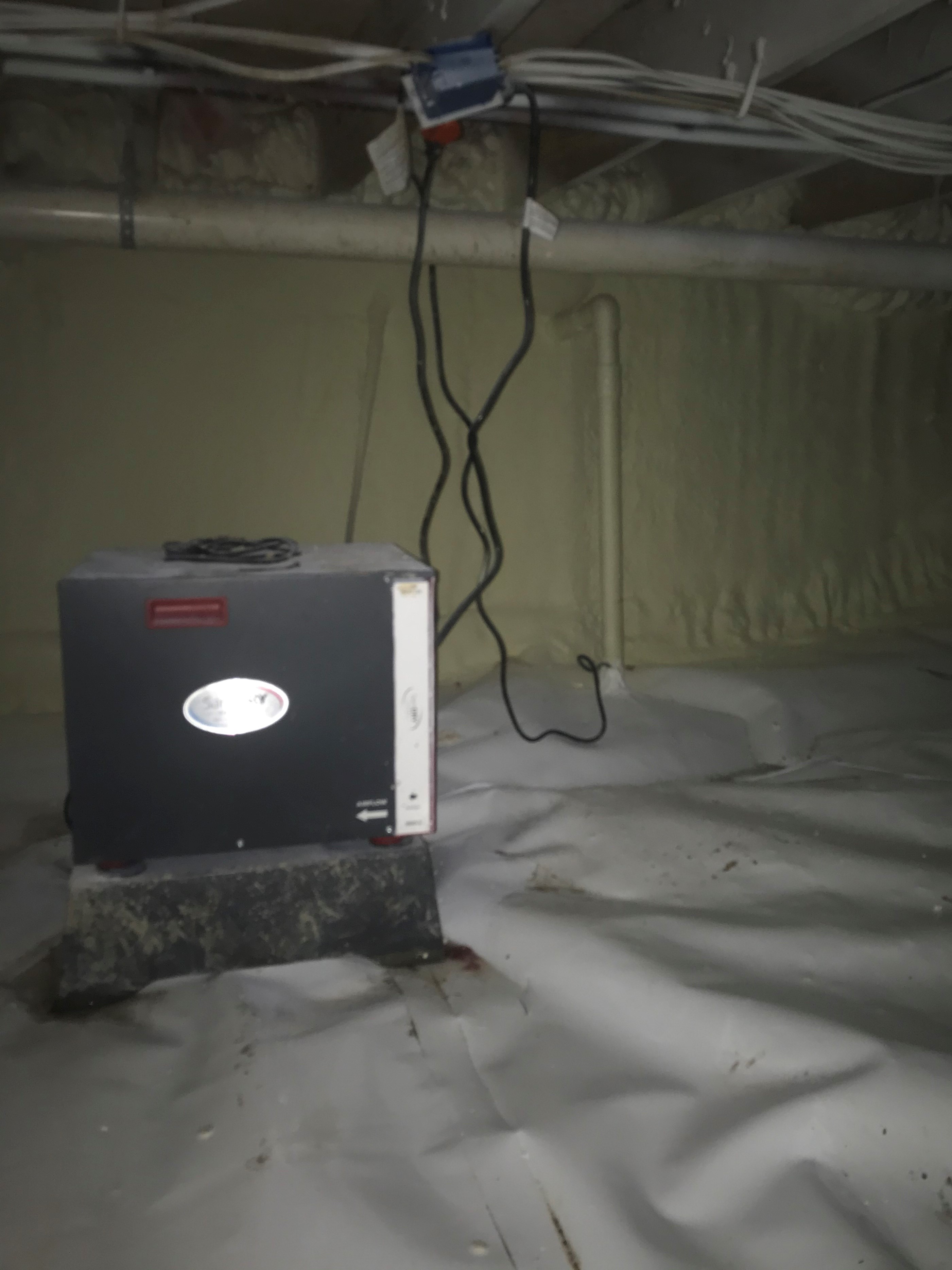 March 19, 2020 | Lexington, KY
Our crew removed and disposed of the existing insulation, then going over the entire area with a mold treatment to get rid of a prevent existing and future mold and mildew particles. A 4" trench was dug around the perimeter of the home, connected to the preexisting sump pump unit to remove any and all water from the crawl space and foundation. A demple mat along with a 20 ml liner were lined against the earth of the crawl space to create a barrier between the ground and the future encapsulated crawl space. The wall were then lined with 2" of closed cell foam, sealing the liner and all foundation vents. The rim joists were insulated with 4" of open cell foam, sealing off any air leaks and creating an air tight space, coupled with the crawl space encapsulation door.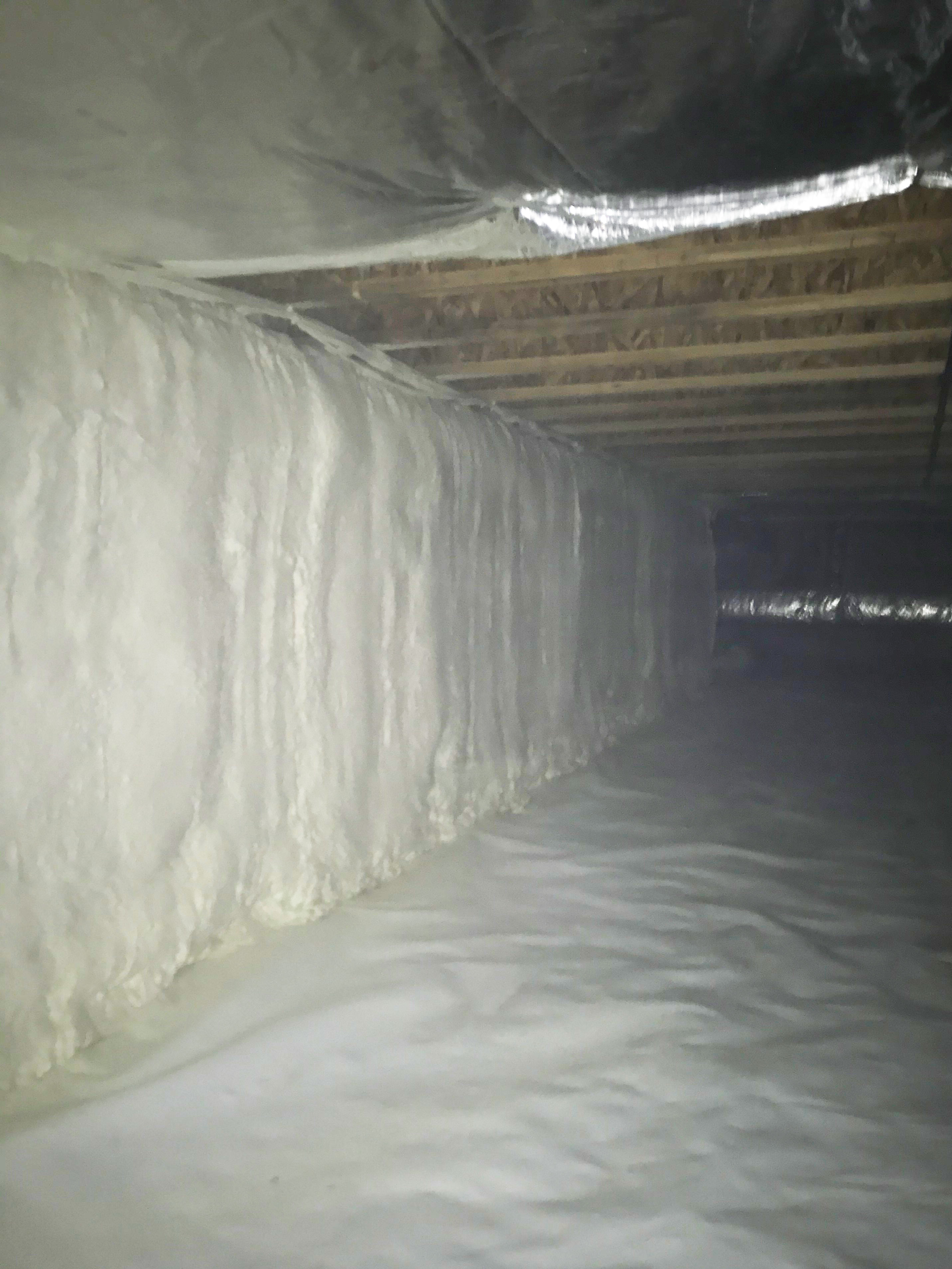 February 22, 2020 | Lexington, KY
Our crew cleaned and lined the earth of the crawl space with our high/low density liner and spray foam insulating the wall, sealing the liner and creating an encapsulated space. This will prevent the growth of mold/mildew which will also stop the musky smelling odor entering their home. Also with this crawl space being locked off, this will prevent heating and cooling from escaping the house, making the floor and home more energy efficient.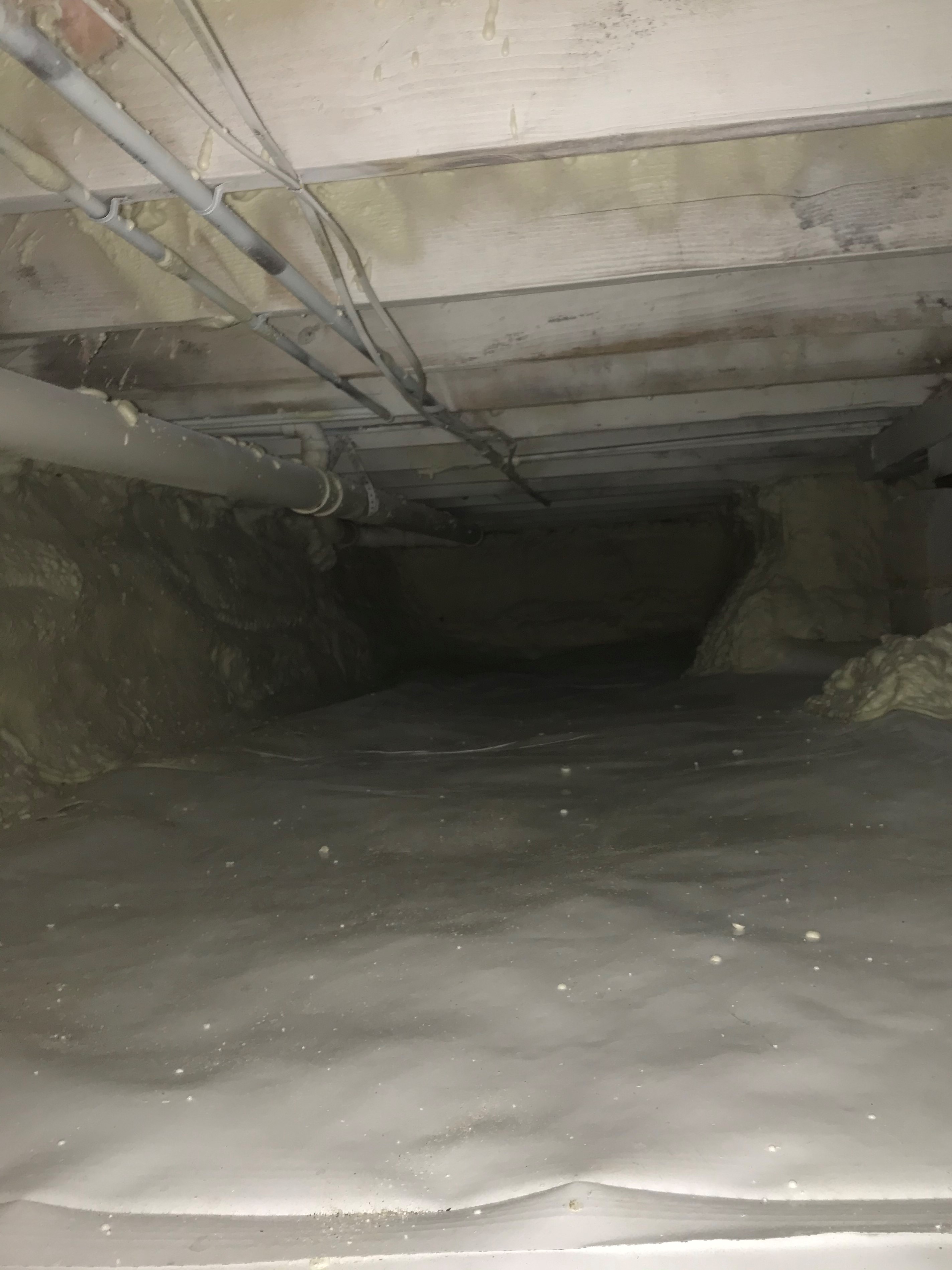 March 19, 2020 | Lexington, KY
This customer from Lexington, KY contacted Reed's Sprayfoam Insulation wanting to save their compromised crawl space before it was too late. With constant water and mold issues, it was only a short amount of time before the home owner could be facing a bigger issue than moisture. We encapsulated the crawl space and air sealed it, to ensure a dry, healthy, mold-free crawl space!