Injection & Spray Foam Insulation in Amesville, OH
Gaps or cracks within your home business exterior may sound like a minor issue however, these cracks and gaps can easily create a passageway for air, moisture, and home energy. Installing an insulation system can help you close these mini passageways. On the other hand, without proper insulation, your property in Amesville, OH can be create a very uncomfortable environment. The indoors will be colder during winters and hotter during summer, making your HVAC system run more and more. Not to mention the water leaks and moisture issues can very well further damage your property.
At Reed's Sprayfoam Insulation, your local insulation specialist, we provide high-quality insulation and roof coatings for your residential or commercial properties. We insulate both new and existing structures. Our specialty is in spray foam and injection foam insulation. As both kinds of foam insulation expand into place and fill up every crack; they can be easily applied to small spaces or large areas. It will help you not only in saving energy as your HVAC system will no longer have to work as hard to make the place comfortable, but it will also provide structurally integrity.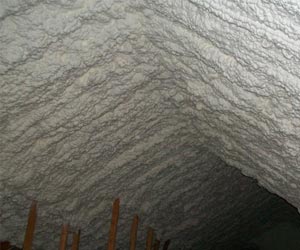 Contact us online or through 844-723-9296 for further information. We offer you -
Free Inspection of Basement to Correct Insulation Problems
Green & Efficient Air Sealing & Insulation
Increased Comfort & Consistent Temperatures in Your Basement
Top Reputation for Craftsmanship & Minimal Disruption
Crawlspace Insulation
The professionals at Reed's Sprayfoam Insulation will inspect your crawl space, seal air leaks, and install high-performance insulation to help improve the comfort and energy efficiency of your home or workplace.
Basement Insulation
The moisture formation in your basement, making it damp and smelly, provides the perfect breeding ground for molds and creates an unpleasant odor. If you want to prevent moisture, molds, and foul odor, it's very important to insulate your basement in Amesville. Contact us to schedule a FREE inspection if you are thinking of insulating your basement.
Roof Coating & Commercial Roofing
If you have a damaged roof and thinking of typical replacement roofing takes a minute to think. Re-roofing is costly, time-consuming, and messy. On the other hand with our roof coating over your existing roof, you will save in tear-off costs, disposal costs, and the material costs associated with rebuilding the roof structure. We also offer commercial roofing services.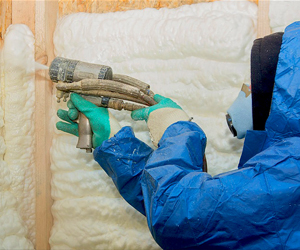 Attic Insulation
Attic insulation can help you increase your home comfort and decrease your utility bill. If you choose us for spray foam insulation, along with saving energy it can also protect your attic from storm damage. If you are looking for other kinds of attic insulation, we have people with expertise in a variety of attic insulation.
Garage Insulation
If you have an attached garage there's a good possibility of insufficient garage insulation compromising your home comfort and costing you money on heating or cooling it. At Reed's Sprayfoam Insulation, we offer you superior garage insulation.
Contact us at Reed's Sprayfoam Insulation for further information or to schedule an inspection free of cost and obligation for spray foam insulation for your Amesville, OH property. Give us a call today at 844-723-9296 for more information.