Crawlspace Encapsulation in Allen Junction, WV
Allen Junction, WV
February 25, 2021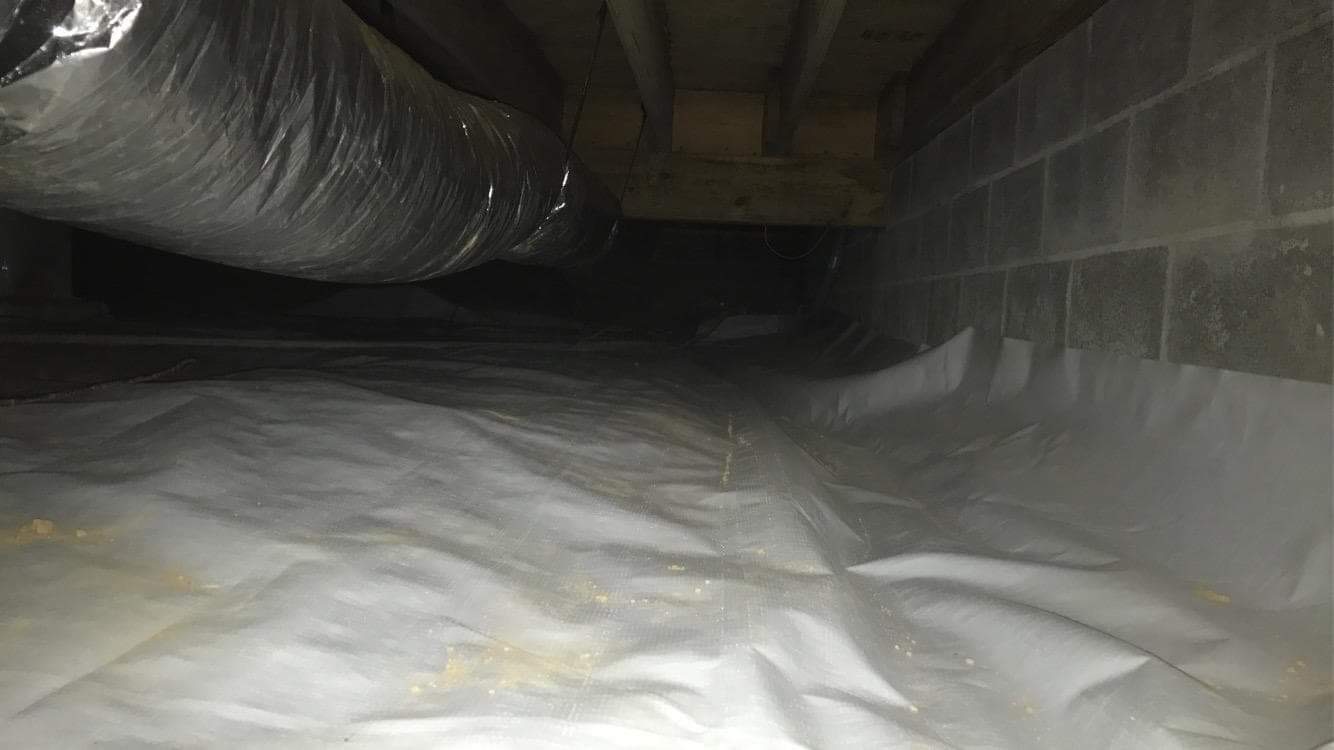 Our crew sealed the saturated earth with a liner made of a 16 mil high and low-density polyethylene with polyester-cord reinforcement, the liner is treated with an antimicrobial finish that protects against mold and mildew growth on or under the liner. The Foundation walls will be insulated with 2 nominal inches of closed cell foam insulation. This will be a continuous seal onto the liner. All foundation and crawl space vents will be sealed. The rim joist will be insulated with 4 nominal inches of open cell foam insulation. This will seal all air leaks in the rim joist area.
Also a dehumidifer was installed to keep moisture from rebuilding in the area. This will help the homeowner's crawlspace stay dry and moisture free for years to come.